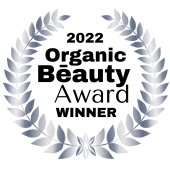 Discover the perfect brush
Kabuki synthectic brush
Excellent for full coverage makeup application, recommended applying for loose mineral powder, & pressed foundation and can be used for bronzer & blusher.
1. Ensure you have applied Bella Vi's Primer Moisturizer SPF15 (Active) or Perfecting Primer SPF15 Anti-aging
2. Dip your Kabuki brush into the powder sifter container (shake the powder down in the container first so you are using a small amount) and then swirl the brush to pick up the powder into the bristles ensuring the brush is evenly coated
3. Tap off the excess powder
4. Buff onto the face in a circular motion starting on the cheeks forehead and nose swirling all over the face. Use a small amount to start with for a lighter coverage keep buffing until you are satisfied with the coverage & add more layers.
Kabuki Short Synthetic Brush
Product Code: BHSYNS
Availability: In Stock
Or 6 weekly interest free payments from $8.50 with
what's this?
Tags: Kabuki|Synthetic |Brush