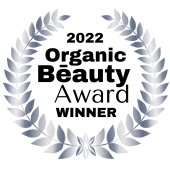 Introducing Bella Vi's Award-Winning Kabuki Foundation Brush
Elevate Your Beauty Ritual with Bella Vi's Kabuki Brush - The Pinnacle of Precision and Performance
Why Choose a Kabuki Brush for Mineral Foundation?
Unlock the true potential of your mineral foundation with Bella Vi's Kabuki Brush. This specially designed brush is a game-changer in the world of makeup application. The dense bristles and rounded shape ensure flawless coverage, effortlessly blending your mineral foundation for a seamless, airbrushed finish. The Kabuki brush is your secret weapon for achieving a natural, radiant complexion every time.
Bella Vi's Kabuki Brush - Crafted for Excellence
Premium Synthetic Bristles for a Luxurious Touch
Indulge in the unparalleled softness and resilience of Bella Vi's Kabuki Brush. Meticulously crafted from premium synthetic bristles, this brush not only feels heavenly on your skin but also ensures an even and controlled application of your favorite mineral foundation. Experience the ultimate in makeup luxury with every stroke.
Award-Winning Design for Unmatched Performance
Step into the spotlight with Bella Vi's Kabuki Brush, an award-winning masterpiece recognized for its outstanding performance in the beauty industry. This brush has proven its excellence, making it a must-have in your makeup collection. Elevate your beauty routine with a brush that stands out for its precision and perfection.
Cruelty-Free Beauty with Bella Vi
At Bella Vi, we believe in beauty without compromise. Our Kabuki Brush is proudly cruelty-free, reflecting our commitment to ethical beauty practices. Enjoy guilt-free application knowing that your stunning look is achieved without harm to animals. Bella Vi's Kabuki Brush lets you embrace beauty with a clear conscience.
Why Settle for Anything Less?
Make Bella Vi's Kabuki Brush an essential part of your beauty arsenal. Elevate your makeup routine with the precision, performance, and ethical standards that define Bella Vi. Unleash the true potential of your mineral foundation and experience a flawless, radiant complexion like never before. Order your award-winning Kabuki Brush today and discover a new level of beauty.
1. Ensure you have applied Bella Vi's Primer Moisturizer SPF15 (Active) or Perfecting Primer SPF15 Anti-aging
2. Dip your Kabuki brush into the powder sifter container (shake the powder down in the container first so you are using a small amount) and then swirl the brush to pick up the powder into the bristles ensuring the brush is evenly coated
3. Tap off the excess powder
4. Buff onto the face in a circular motion starting on the cheeks forehead and nose swirling all over the face. Use a small amount to start with for a lighter coverage keep buffing until you are satisfied with the coverage & add more layers.
Kabuki Short Synthetic Brush
Product Code: BHSYNS
Availability: In Stock
Or 6 weekly interest free payments from $8.50 with
what's this?
Tags: Kabuki|Synthetic |Brush