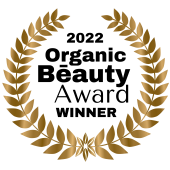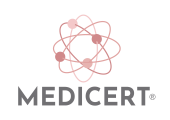 Bella Vi Is A Multi Award Winning Mineral Foundation Using A Unique Blend
Of Crushed Mineral Powders To Create A Flawless & healthy Complexion.
Experience naturally beautiful and healthy looking skin with Bella Vi's dermatologically tested full coverage loose mineral foundations. Our unique formulation integrates the precise blend of micron size powders to achieve a truly beautifying flawless coverage with a soft dewy complexion in minutes.
Our unique blend of skin enhancing foundations allows your skin to breath helping to keep a healthy environment between makeup and skin. Bella Vi's breathable coverage effortlessly builds from a sheer cover to your all day full coverage and is suitable for all occasions even in humid temperatures.
Bella Vi loose mineral foundations are enriched with minerals and do not contain fillers, just pure crushed minerals so it won't clog pores helping to keep your skin looking naturally radiant. And For women with sensitive skin you will be pleased to know our dermatologically tested mineral foundation is the perfect solution helping many women with sensitive skin to once again wear makeup without the sensitivity or irritation.
Furthermore, our superior foundations can help to conceal imperfections, acne, rosacea, and pigmentation. And for the professional industry our mineral foundations can be used after specialist cosmetic procedures and treatments which include, peels, IPL, waxing & microdermabrasion.
Bella Vi's loose mineral foundations are vegan and gluten-free.
Trust in safer & effective products = Bella Vi have been independently validated by third parties and shown to offer:
• Certified Madesafe Non-Toxic
• Allergy Certified (free from key allergens and/or restricted chemicals)
• Dermatologically Tested (Shown To Be A Non-Primary Irritant To The Skin)
Ethical & Sustainable Sourcing:
Bella Vi is proud to use ethical and sustainable sourced minerals in our mineral products.
/ No genetically modified ingredients / Does not contain Bismuth Oxychloride, No Talc, No Nano Particles, No Parabens, No Synthetic Preservatives
MediCert®: Consumers can trust that products awarded the MediCert® certification have been independently tested & verified. When a brand claims their products are clinically tested, this is verified by a third party (Safe Cosmetics Australia) providing legitimacy of the product claims & instills consumer confidence.
Titanium Dioxide (CI 77891), Mica (CI 77019), Ultramarine Blue (CI 77007), Iron Oxide (CI 77491, 77492, 77499), May contain: Zinc Oxide (CI 77947), Silica (CI 77891) . e 8g \ 0.28 oz

To apply your loose mineral powder foundation:
Ensure you have applied Bella Vi's Primer Moisturizer SPF15 (Active) or Active Moisturizer (for dry mature skin)

Dip your Kabuki brush into the powder sifter container (shake the powder down in the container first so you are using a small amount) and then swirl the brush to pick up the powder into the bristles ensuring the brush is evenly coated

Tap off the excess powder

Buff onto the face in a circular motion starting on the cheeks forehead and nose swirling all over the face. Use a small amount to start with for a lighter coverage keep buffing until you are satisfied with the coverage & add more layers.
Our professional quality brushes are designed with the finest quality of tapered and textured hairs to work with our pure mineral powders. These are the most important professional tool's to applying the minerals and getting a flawless finish.
Do not add more powder to your brush when applying around your eye area . Make sure you have hydrated the skin around the eye area with primer & concealer prior to applying Bella vi minerals.
For those with dry skin apply cream concealer to under eye and cheek area then apply Bella Vi natural makeup powder foundation. You can add your foundation powder to your own moisturiser, mix and apply with fingers or a makeup sponge.
The most important tip to applying mineral make up is to apply it in very sheer layers to create a flawless natural look.
You can spritz your face with a refreshing mist and then use a sponge or brush to lightly smooth your make up this will minimize the appearance of large pores. It also gives a dewy fresh finish for those with dry skin.
Bella Vi natural makeup can be applied after facial treatments such as waxing, IPL, microdermabrasion, & face peels. As the minerals have natural anti-inflammatory and calming properties to help soothe the skin and allow it to function and breath, and protecting the skin with it's natural chemical free built in UV sun filter.
Mineral cosmetic's are highly recommended by dermatologists, skin care professionals and cosmetic surgeons worldwide for it's unique skin benefits. Bella Vi's mineral powders are Dermatologically Tested For Sensitive Skin.
Cool Bisque Loose Mineral Foundation
Product Code: LFCOO
Availability: In Stock
Or 6 weekly interest free payments from $10.50 with
what's this?
Tags: Makeup | Mineral Foundation | cruelty free | loose | Full Coverage | Soft Dewy | Sensitive